Shining the Light on Artisans Crafting Japan-Made Products !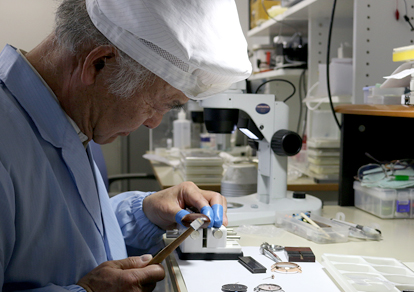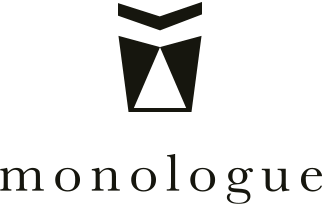 monologue is a customizable brand featuring
high-quality and Japan-made products created
with the skilful touch of Japanese artisans.
Customizing service to respond to diverse customer needs
From volume production to special-order mass production, from groups to
individuals--in order to correspond to the changing times, and to satisfy the preferences
and personalities of its customers, monologue proposes customizations which consist of various
combinations of individual parts. Take advantage of our customizing service to create a unique,
one-of-a-kind products to match your tastes.
WATCH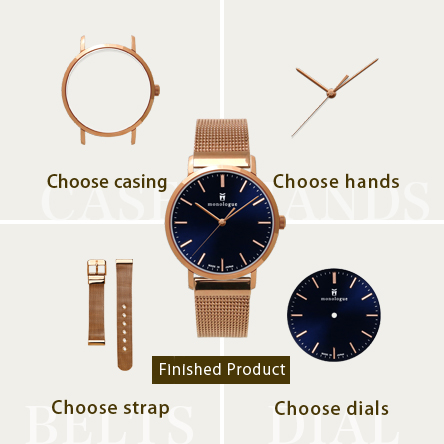 Choose from four parts to create an
exclusive watch for you and only you
Japan-made wristwatches constructed with
artisanal expertise to cater to diverse
concepts of beauty, ease-of-use, and fashion.
GLASSES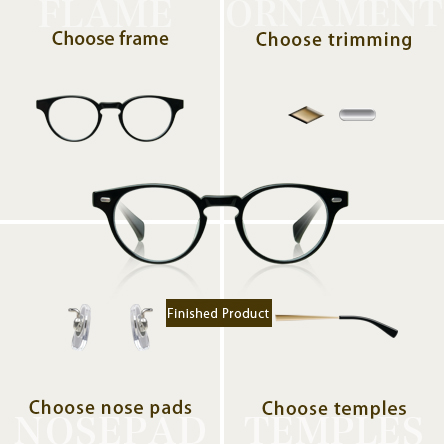 Create an original pair of glasses from
more than 8,000 combinations
A high-quality series of glasses developed in Sabae
city, said to be the home of eyewear in Japan.
Glasses are worn everyday--choose a pair that are a
natural fit.
Our desire is to pass down the quality and
technology of Japan-made products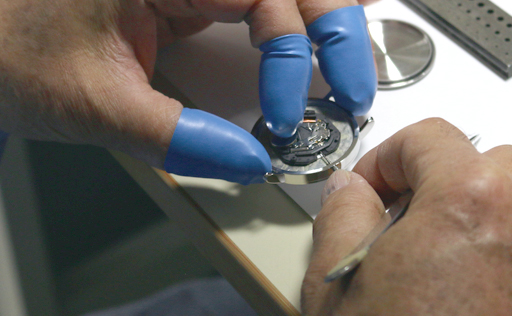 Our brand concept is to shine the light on the
artisans who traditional, Japan-made watches and
glasses.create high-quality,Our goal is to deliver
these superb products to as many customers
as possible.
Our glasses are characterized by their excellent
visibility and ease-of-use, as well as their
perfect sizing and attractive design.As professionals
in all things Japanese,our detailed knowledge of
the Japanese population allow us to create our
products as such.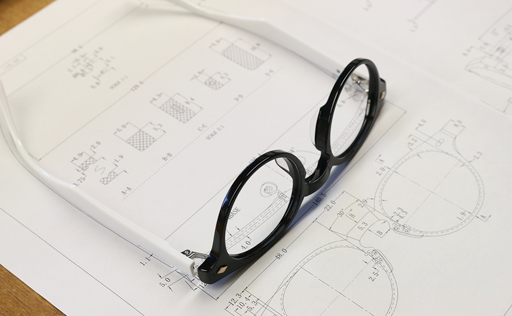 The Story of Our
Watch Craftsmen

Attentive assembly and rigorous quality
management from Nanan Seiko

Nanan Seiko was founded in 1967 in Azumino city,
Nagano Prefecture. Since then, it has been involved in the processing and
assembly of components for precision machinery and optical instruments.
Whereas the processes in watch assembly are usually undertaken separately
by different people--attaching the hands, attaching the protective glass, etc.
--monologue watches are each created by a single craftsman.
The elaborate efforts of our experienced craftsmen are the very reason
we can guarantee the quality of our timepieces.
Design Features
At a time when watches were not as readily available as
they are now, the qualities desired in a wristwatch were
robustness, visibility, and a design that would be at
home in any scene.These seemingly characterless watches
no doubt held a hidden universal beauty and convenience
of their own. Our aim is to redefine the qualities of these
conventional watches and apply them to the modern day.
Times change, and the demand is increasing for highly
fashionable watches. At monologue, we create watches
that, regardless of the times, are universal in their
beauty and convenience, allowing them to meet the
needs of modern fashions.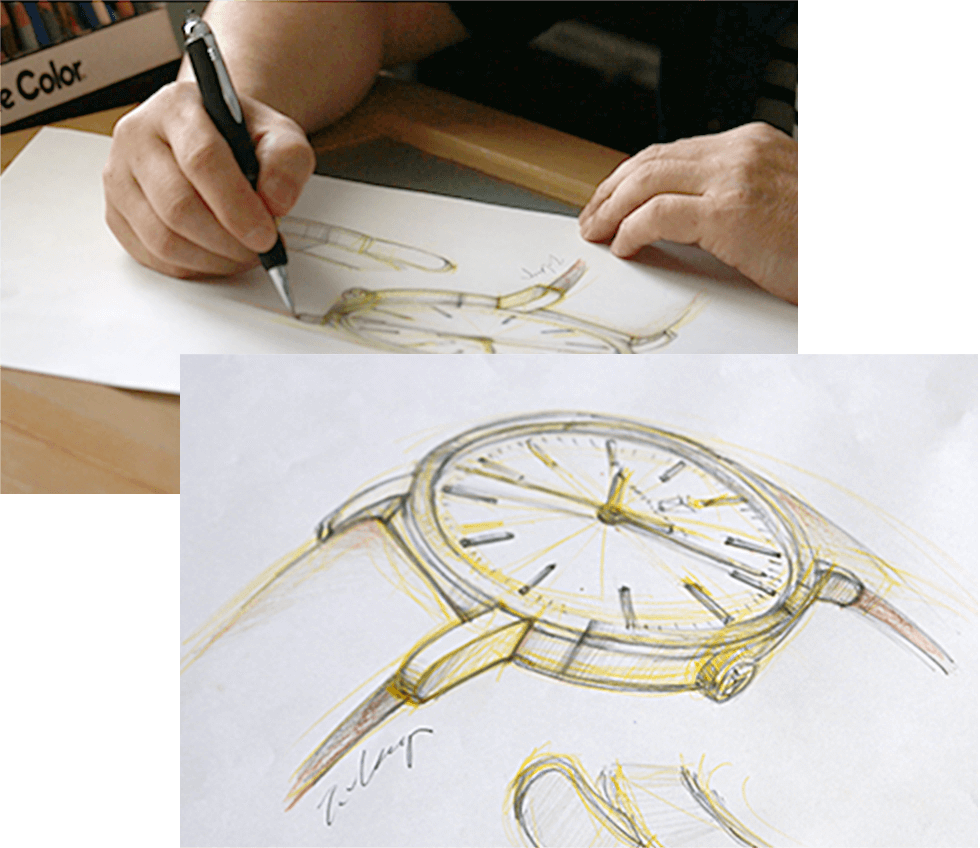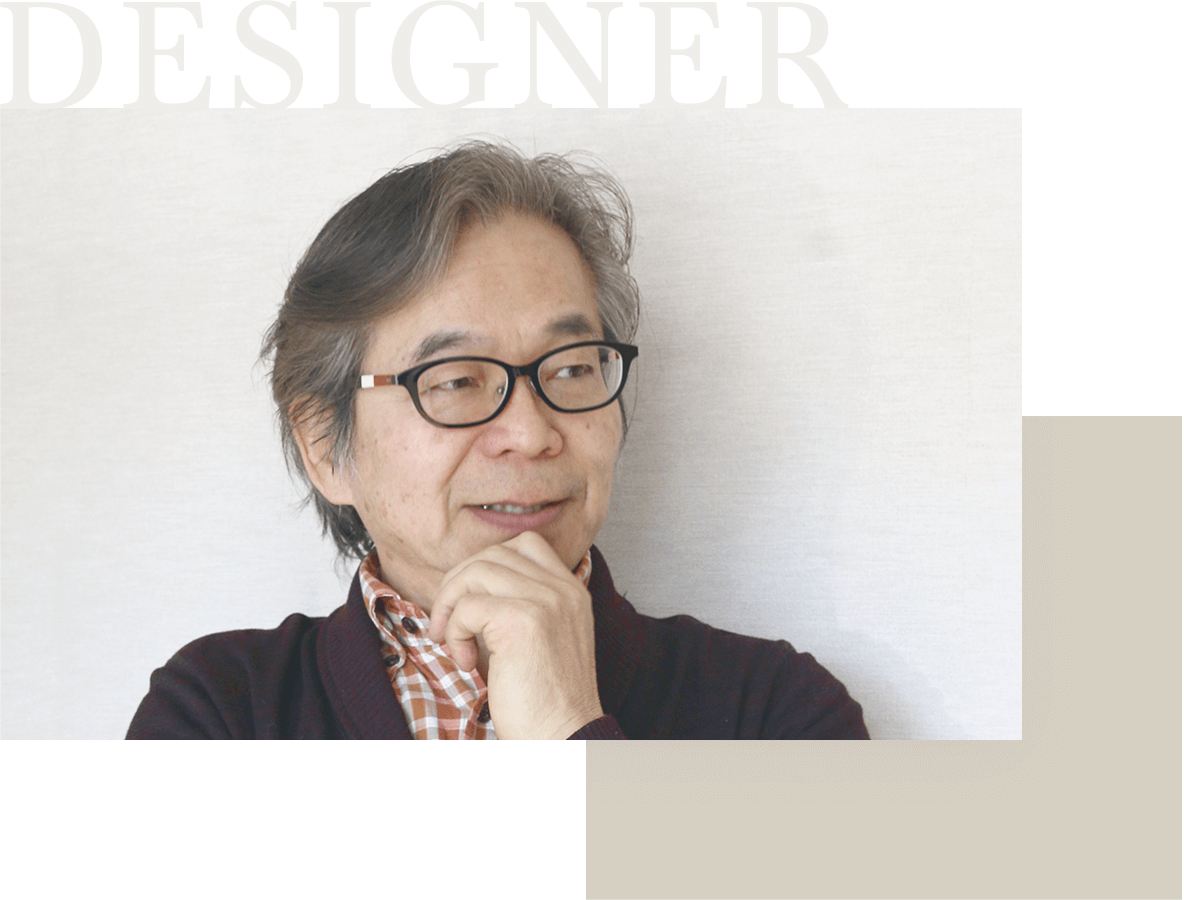 TETSUO OKAYA
Tetsuo Okaya
Okaya is predominantly in charge of product planning,
design, and graphic design. His impeccable designs
were awarded with the grand prize in the watch category
at the Prix d'Horlogerie de Genève, a Swiss watch and
jewelry design competition.
Responding to various customer
requirements

The brand concept behind monologue products
is to create timeless watches. That is,
those with a universal beauty and convenience
that combine the diversity of modern fashion.
And so, while monologue wristwatches boast
simplicity of design as their underlying
element, by allowing customers to choose their
own watch components, we are able to respond
to their various requirements. With over 30,000
combinations to choose from, customers can create
a truly unique, one-of-a-kind timepiece.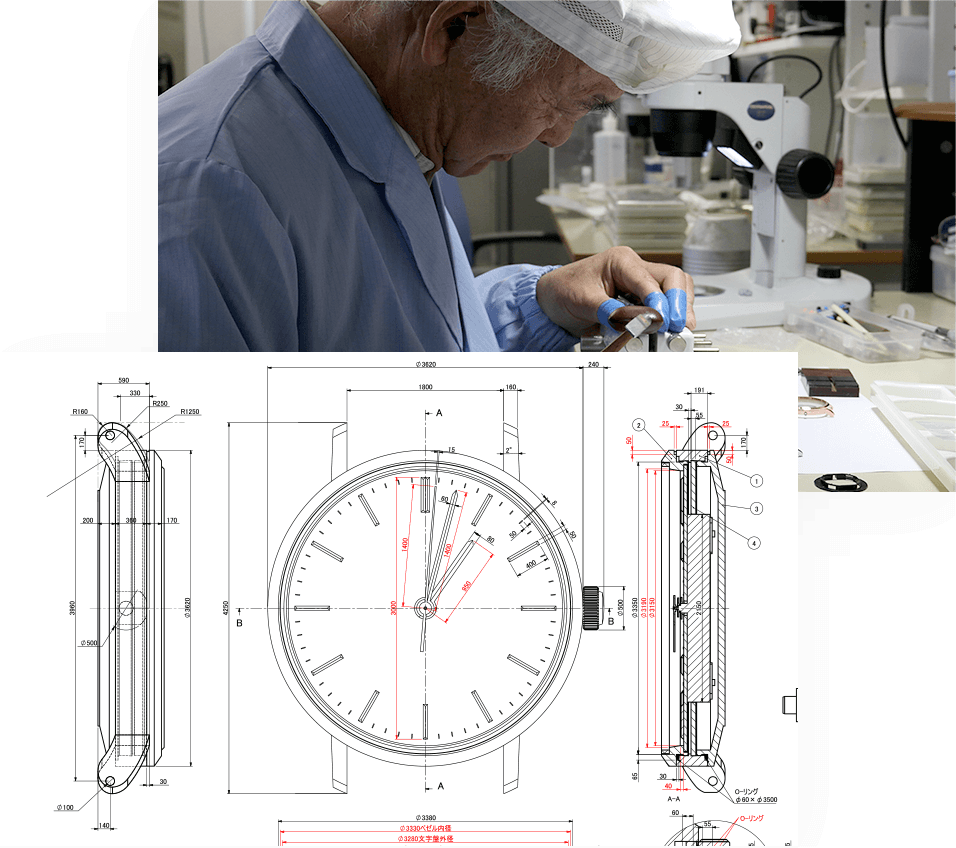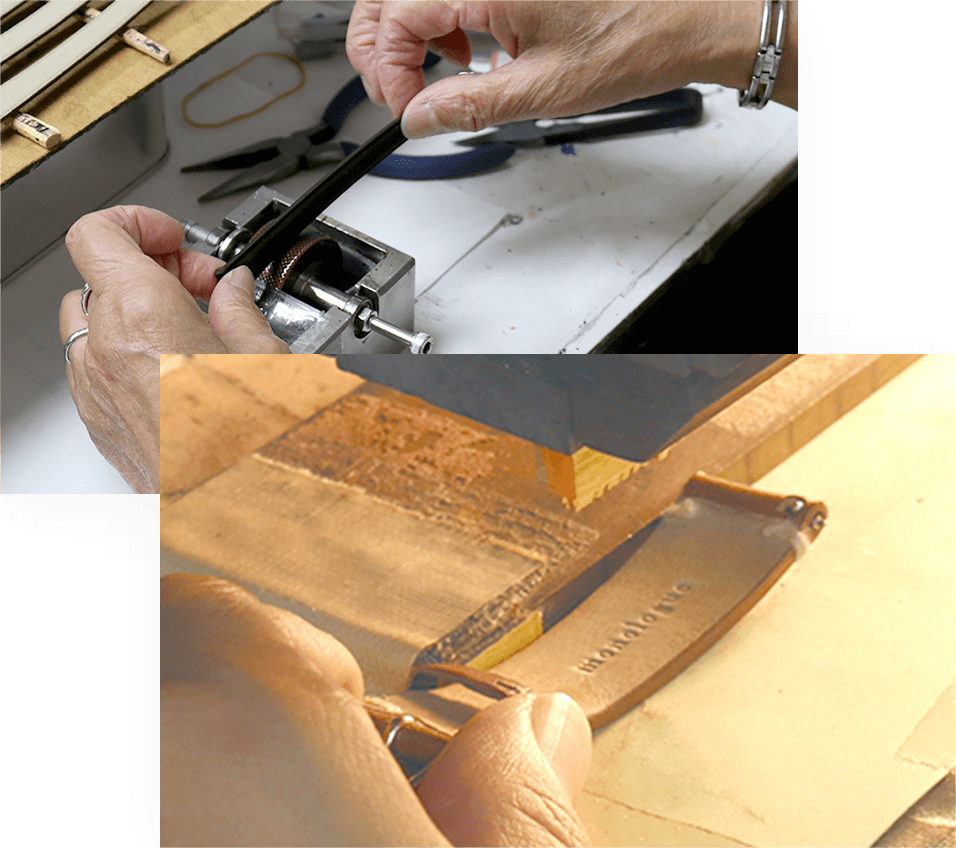 Stunning, durable leather straps

The fabrication methods involved in the creation of
our leather straps have been passed down for more
than 70 years, and are said to be among the world's
best. At monologue, we use only these Japan-made
leather straps, each of which has been created
individually with unwavering dedication and
attentiveness. The passion that has gone in to each
and every strap, as well as the methods used, enable
customers to use them with peace of mind. One
technique used in their creation whereby the side of
each strap (called Koba in Japanese) is beautifully
coated is a method carefully cultivated over many
years. Moreover, the elegance and durability of the
stitching are again unique aspects made possible by
the skill of Japanese artisans.
The Story of Our
Glasses Craftsmen

Hand-crafted, Japan-made products--our glasses are the
product of pure passion together with the traditional
techniques of artisans in Sabae city in Fukui Prefecture.

With over 110 years of eyewear-making history, the glasses created in Sabae city are
said to be of the world's highest quality. The region also produces 90% of the frames
used in Japanese glasses.
Our glasses go through approximately 200 processes before completion, and we place
the utmost importance on glasses that are durable, and provide a comfortable fit.
Each and every one of our craftsmen hand craft these glasses carefully one by one
imagining the expression of users. Their sense of passion and purpose is refected in
the high quality of the final product.
Comfortable and
long-lasting

The frontal appearance and temples of glasses play a
huge role in determining the design. It is
therefore paramount to pay attention to the size,
thickness, length, and balance during the design
process to allow the glasses to match any combination
of shape and color. After extensive trial and error,
we came upon a basic design--a universal shape--which
could then be customized. By then adding trimmings or
switching to metal temples, customers can adjust the
design to their liking for both casual and formal
use, giving the glasses a unique customizability.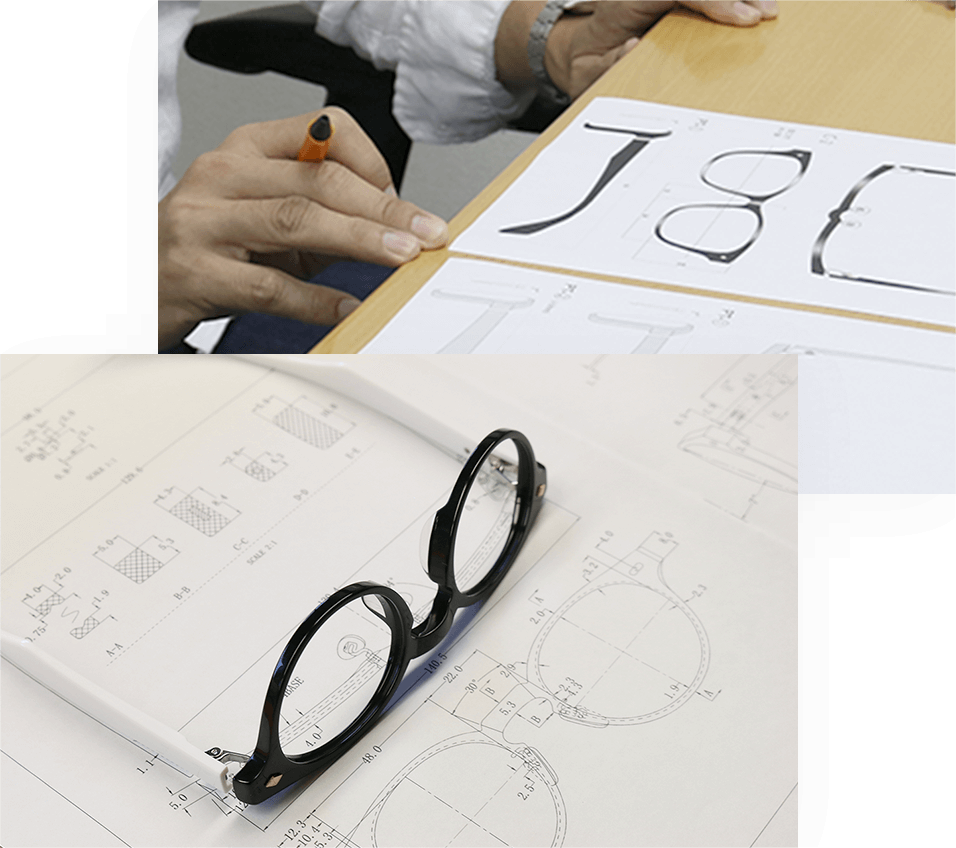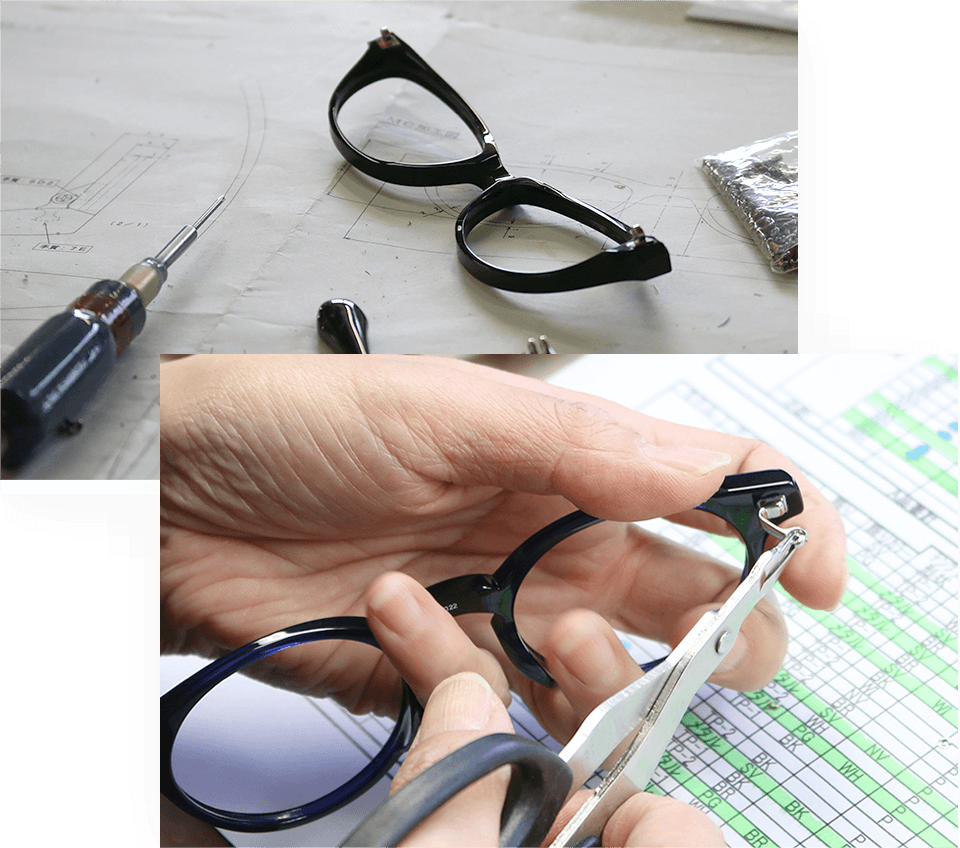 The more than 8,000 possible combinations make the
customizing process more enjoyable than one can
imagine, allowing customers to discover combinations
that match their preferences and personalities.
Our desire is for customers to uncover the joy
in changing forms and colors to match various
fashions. The future may hold an era in which
customizing glasses becomes the norm.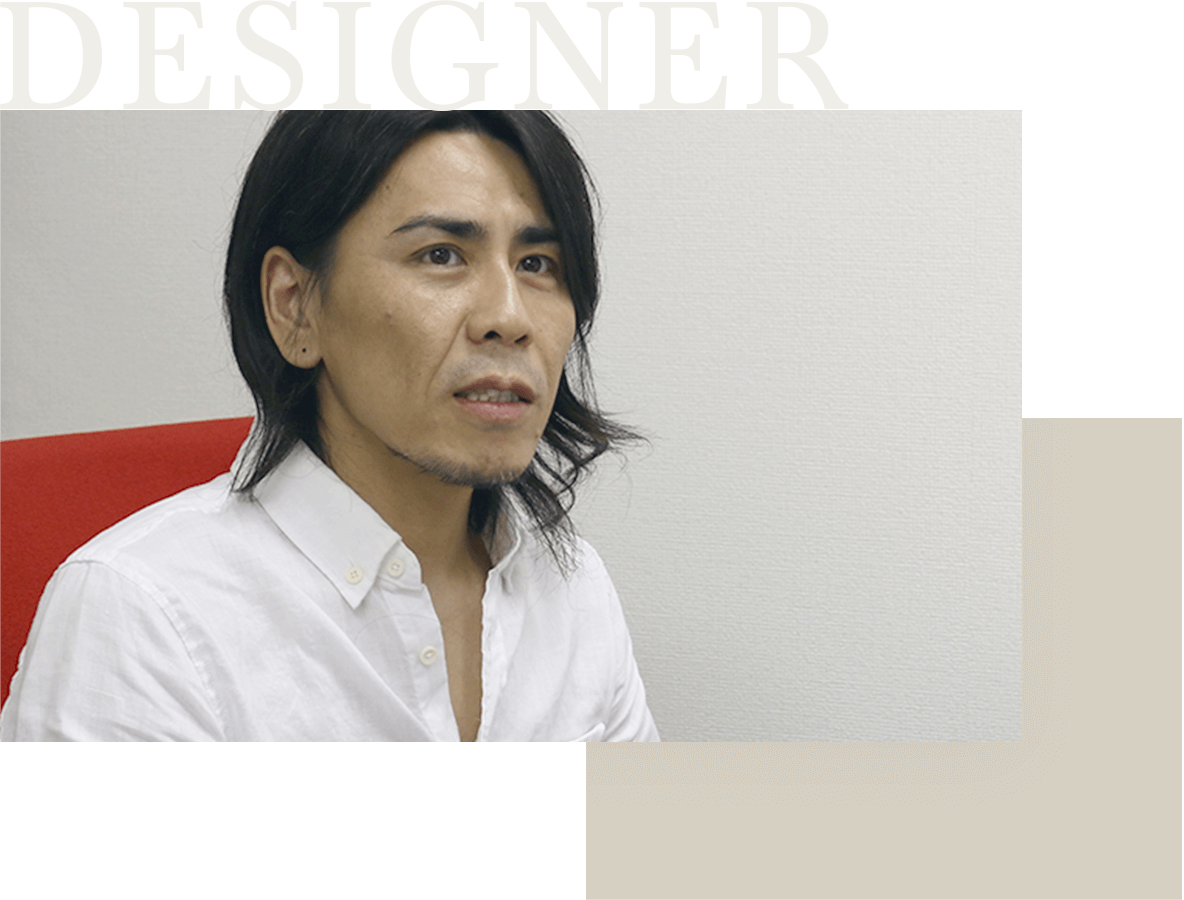 KOJI TOMITA
Koji Tomita
After graduating from an art institution in Kyoto,
Tomita was involved in arious projects and vdesigns
at a company specializing in the planning and
design of glasses. He currently works as chief
designer for many popular designer brands.
CONTACT
Enquiries
Please contact us by telephone or via the form below for enquiries regarding products, sales store registration, etc.
Telephone enquiries

+813 3832 5788

Weekdays 10:00 - 18:00 (excluding national
holidays)
Telephone enquiry times for our online store
Telephone number:

+813 3832 5788
Business hours:

Mon-Fri 10:00-18:00 (excluding weekends, national holidays, and New Year holidays)
Email enquiries
01

Input enquiry details
02

Confirm
03

Complete